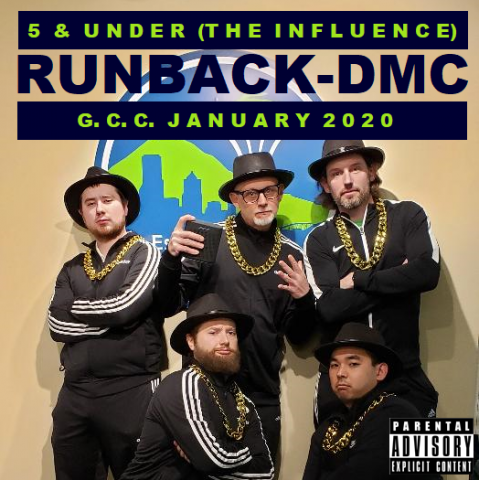 Congratulations to all of the 5 and Under Curlers who participated in this year's spiel. This event is one of our favorite and signature events of the year, as we very much enjoy seeing all of our newer curlers learning more about this great sport! We admire how spirited, passionate and motivated everyone was, and appreciate everyone for bringing their A game with regard to costumes. Everyone really "rocked" the music festival theme!
Special thanks to all of the volunteers who helped put the event together this past weekend including the organizing committee, kitchen crew, and everyone who pitched in during the spiel including Chris Sherry, Phil Shryock, Greg Schatzman, Ashley Price, Kelsey Rhodes, Lori Markham, Lisa Rugen,. The entire ice crew was on-point as always with amazing ice and the bartenders did a heck of a job – thank you everyone!
Thanks to all of the coaches for taking time out of their weekend to come out and help everyone learn and better understand curling.
Congratulations to the winning teams for the three brackets:
#1: Slide and the Family Stone: Eric Sanders, Bryan Reich, Ian McQuistion, Morgan Steinert Riley, Coach Tim Eng
#2: Hammer Time: Bowen Zheng, Brent Burton, Deborah Sharpe, Heidi Kiliany, Coach Shelby Sweet
#3: Four Non-Blondespielers: Melanie Zahn, Sam O'Mullane, Rick Mathis, Suzanne Sowinska, Coach Adam Seymour
The Costume Contest was extremely close with Runback DMC winning by one vote: Mike Williams, Matt McLaughlin, Chris Riley, Kelley Chow, Coach Bill Rugen
Thank you so much for another successful 5 and Under Spiel!