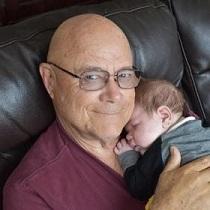 Robert (Bob) Carson, a long-time member & former President of Granite Curling Club, passed away peacefully on June 12th surrounded by his loved ones. He was a true asset for GCC, both as President and as a member volunteer. He was responsible for a lot of club remodeling and growth during his tenure. For many years Bob was a regular Official at Regional Championships – one more way he gave back to the sport he loved.
Bob was a friendly, funny, warm-hearted man with a great smile and plenty of enthusiasm for Curling and GCC. For years Bob and his wife Jan had the flags and tablecloths for the club dry cleaned and paid for the service themselves out of their own kindness and support for the club.
In the early 2000's during a junior bonspiel Bob realized there was a problem in the club that was making the kids sick. He contacted emergency services, oversaw an evacuation of the junior bonspiel participants from the GCC building, and maintained calm and order. All the children recovered.
Everyone at GCC who knew him will miss him deeply. GCC members of the Facebook group GCC Warm Room are commiserating on Bob's death with loving memories and recognition of all he did for GCC. Visit the group.
Seattle Times obituary.