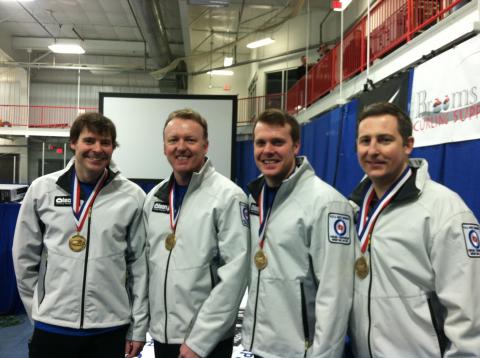 The World Championships will be in nearby Victoria, BC March 30-April 7th, and the GCC's Team Clark will be on the ice as "Team USA." Here is a link to the Men's world Championship schedule; http://www.curling.ca/championships/worlds/drawschedule/
Also worth checking out is a nice article on Brady and Cristin Clark (and Sean Clark) that ran on Valentine's day in the USCA's Daily Pebble newsletter: http://www.2013usacurlingnationals.com/media/51454/thursdaydp.pdf
Congrats to Team Clark and Colin Hufman from the GCC for qualifying for the Olympic Curling Team Trials, which will take place in November in Fargo, ND. Good curling, indeed.