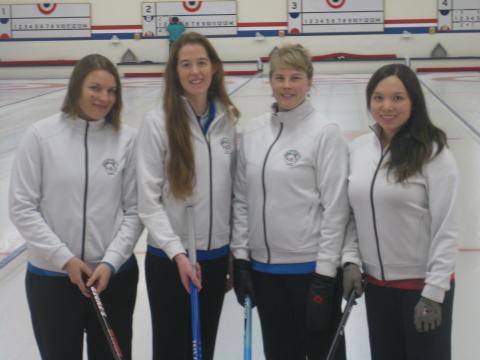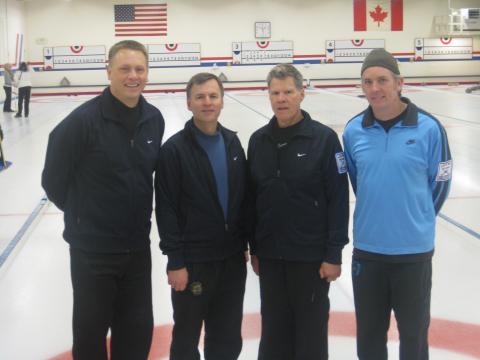 Em Good, Jill Lamberts, Jennifer Westhagen, and Hannah Volkman won the Washington Women's Club Championship on Sunday afternoon by finishing with an undefeated record. It took a playoff game on Monday for Doug Kauffman, John Rasmussen, Ken Trask, and Liam Barksdale to finally claim the men's title.
Kauffman and team made it tough on themselves this year by dropping their first game to MacAllan Guy, Andrew Ernst, Sam Galey, and Jeremy Dinsel in an extra end. At the end of the round-robin, both teams were tied 4-1 - hence the playoff game on Monday afternoon. Although the Guy team won the first-end hammer with a draw to cover the pin on the last stone draw, they gave up steals in the first three ends to trail 4-0 before scoring a deuce in the fourth. But they were never able to catch Kauffman and company - who ended up coming home with the hammer and a one-point lead.
Thanks to all the officials and participants who made this a great event.