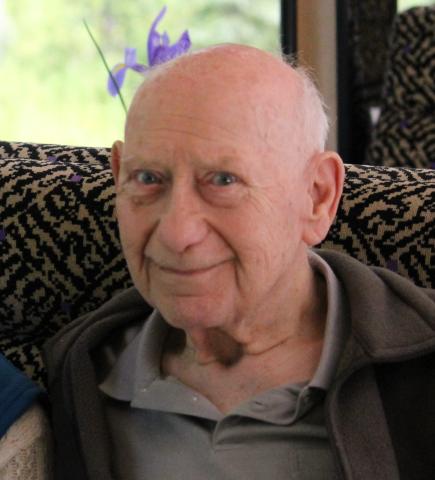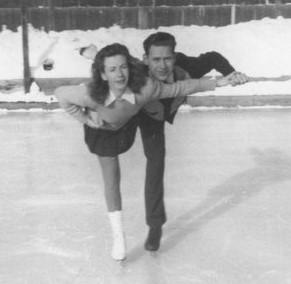 It is with profound sadness that we announce the death of long-time curler and Granite Curling Club founding member James "Jimmy" Stephens, who passed away Friday, November 11th at the age of 100.
The Granite Curling Club began meeting in the Ballard Ice Arena in 1951, which Jimmy co-owned and managed. For the first ten years he made the ice for all the curling. He was Secretary of Granite during the building of the current Club facility which opened in 1961. He represented Granite at Nationals 3-4 times. Jimmy was the first person to serve as Head Referee at a National Championships when the referee system began. He trained many referees for all the positions and responsibilities for many years. Generations of Seattle curlers benefitted from lessons from Jimmy. He coached many junior curlers individually. He coached four different Junior teams through the World Championships and attended 20 more as a visitor. In 1995, Jimmy was elected to the US Curling Hall of Fame as a builder.
But Jimmy met his wife Dorothy ice skating. Together in 1962, they opened the Highland Ice Arena on Aurora Avenue in Shoreline. The ice arena still flourishes today, and is run by the Stephens family. He was also a world class ice skater in his younger days while living in Vancouver, BC; winning the Northwest Junior Men's title and Junior Dance title at the age of 19.
Jimmy was born in Vancouver, B.C., Canada in 1921. He learned how to curl and figure skate as a teenager at the Forum in Vancouver and took up competitive figure skating. He met Dorothy at the ice arena in Lachine, Quebec when he was stationed there During WWII while serving in the Royal Canadian Air Force and she was in between tours with Ice Capades. They were married December 21, 1944. During a Zoom call 100th birthday celebration last March, Jimmy joked about his not being 100 yet because it was earlier in the day than the time of his birth.
A Celebration of Life will be held at the Nile Shrine Center on Sunday, February 27th at 1:30pm. Reservation details to be announced.