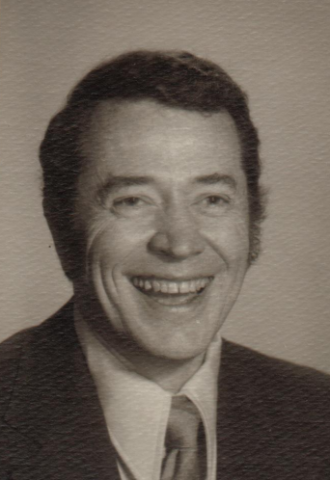 Kurt R. Galle passed away on December 12, 2020. A long time member of Granite, he served as President 1992-1994, the first two-term president.
Kurt was born and raised in Kansas, the son of the Dean of the local Junior College. He completed his bachelor's degree with a double major in Aeronautical and Mechanical Engineering in 1946. After receiving his Masters and Doctorate at Perdue, he and his wife Virginia moved to Seattle where Kurt went to work for Boeing. In 1960, he took a faculty position at UW, where he remained for 23 years. Besides Curling, he enjoyed numerous cross-country road trips and countless weekends and vacations hiking at the ocean or in the mountains. He was a frequent volunteer of time and energy for Virginia's City Council election campaigns. He had a delightful laugh and loved a good joke.
Kurt's term as President was marked with the (never ending) quest to document how things worked at Granite so that future generations could figure things out more easily instead of needlessly reinventing them. He was responsible for the most recent Board Manual. Kurt invited me to play and gave me a ride to my first Tankard. I have fond memories of the ride and playing at Howe Sound Curling Club.
Remembrances are suggested to the Robert Rushmer and Peter Breysse Endowed Lectureships at the UW, the Granite Curling Club, and the Nature Conservancy.
The family and I invite you to view the notice and sign the guestbook in the Seattle Times.
- Doug Potter