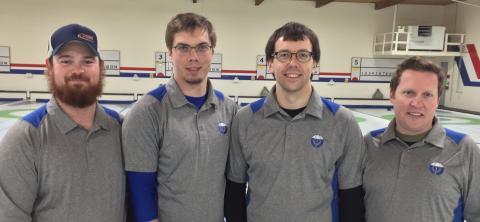 Greg Schatzman, Aaron Thompson, Chris Sherry, and John Maino won the Washington State Men's Club championship yesterday - and go on to the National Championships in Fairbanks March 3-11.
Most of the games were close. Two had extra ends of which, alas, the Grant team came out on the short end both times.
There were no entries for the Women's competition.
Thanks to Joel Russ for serving as chief umpire and to all the other officials. Thanks to Joe, Severin, and Dave for the great ice.