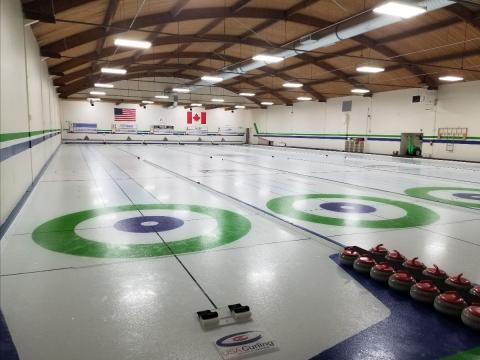 Granite Curling Club of Seattle is pleased to open registration for new members for the 2021-22 curling season.
Those who are new to the area, new to curling, or haven't curled in a while are welcome to become members of the Granite Curling Club of Seattle. Members can then register for a variety of leagues, which begin in mid-September. The club offers many leagues that cater to a wide range of skill levels and competitive interests. With so many choices, there's sure to be a league that's right for you.
Want to try curling before joining? Granite will host a variety of Learn to Curl events this fall, giving everyone the opportunity to try the sport. Each 90-minute session includes instruction with one of Granite's experienced and encouraging instructors along with a short curling game. All of the equipment and stones needed to play are included. Granite's Learn to Curl events are open to the public with advanced registration and recommended for everyone 8+. Granite will also host a multi-day Learn to Curl event, exclusively for youth, starting September 12th.
Granite Curling Club of Seattle is dedicated to the health and safety of all members and guests. Please read our COVID-19 policy prior to arriving.
Granite Curling Club of Seattle is located at 1440 N 128th Street. The club is handicap accessible, features five sheets of dedicated curling ice, a pro shop, and areas for socialization. In addition to curling leagues, Granite also hosts private and corporate events.