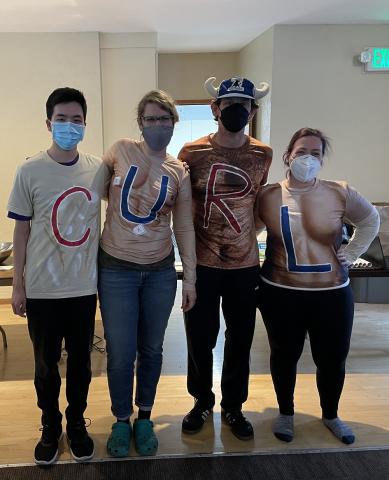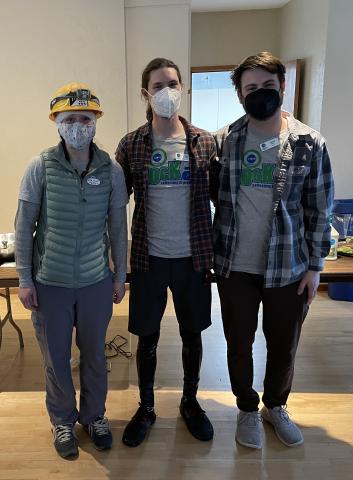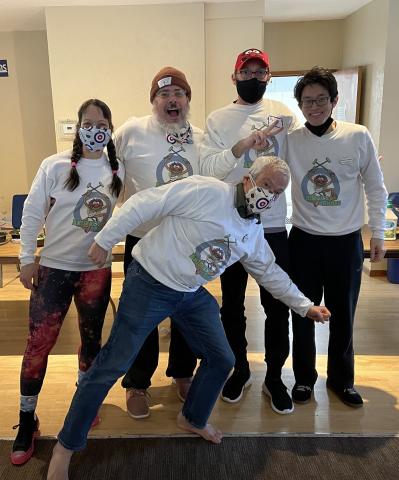 After an incredibly successful 2022 5 & Under Bonspiel, GCC bonspiels are back with even more fun to come this season! Congratulations to all of the curlers and volunteers for a fun and safe event this year, allowing our curlers with 5 years or less full-season experience to compete against each other and work towards their "graduation" from the GCC 5 & Under University. Led by headmistress Yolanda Carbajal, up to 15 teams competed over the weekend to determine the heads of their respective classes:
Doctoral Program - Shirtless in Seattle (Bowen Zheng, Matt McLaughlin, Emily Kopca, Laura Hanna with Advisor Nate Levin)
Masters Program - GCCGC (Neal Digre, James Reilly, Heidi Kiliany, Jesse McFarland with Advisor Jeff Bruce)
Undergraduate Program - Animal's House (Derek Huang, Bryan Pittard, Kelly Scherr, Cheryl Crandall with Advisor Ethan Bradford)
We've got even more events coming up with our Spring Open Bonspiel on April 8-10, our Junior Spiel on May 7-8, our inaugural LGBTQIA+ Over the RainbowSpiel on June 3-5, and finally our end-of-the-season spectacular SummerSpiel on June 24-26. With the recent decision by King County to remove masking requirements, all of these events are mask optional but do require proof of vaccination (subject to change, visit our COVID-19 policy page for the latest updates).